-
Are you staying home tonight?
LIGHT UP YOUR GARDEN
The "PLUG & PLAY" system very easy to install
HOW IT WORKS
Looking for high-quality exterior lights? Garden Lights has everything you want! We have selected the most beautiful outdoor lighting for you. You can use them to easily illuminate your garden, terrace, balcony, hallway or entrance. With our wide range of affordable products you are guaranteed to find the right garden lights for you!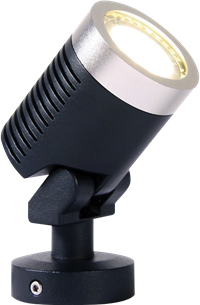 12 Volt Outdoor lighting
Simple, safe and atmospheric outdoor lights for your garden!
Garden Lights offers a wide range of high quality outdoor garden lights. We have selected only the best and most beautiful outdoor lighting for our clients. Whether you're looking for spotlights, wall sconces, floor lights, or deck lights, our low wattage garden lights provide atmospheric illumination of your garden, driveway, fence, front door or balcony. You don't need a professional installer to install our modern outdoor lighting solutions, you can easily do it yourself.
See all our products
Plug & play
You can install our outdoor lamps quickly and without the help of a professional installer. Simply connect the lamp cable to the main cable: Plug and play! Since the 12 volt supply is safe, it is not necessary to run the cables 50 centimeters underground. That makes it a lot easier - for example, expand your garden lighting setup later.
Our low voltage outdoor lighting system is very easy to expand. Besides that, it offers a number of additional benefits:
You don't need an installer to set up your garden lights. You can do everything yourself easily;
Unlike a 230-volt system, our 12-volt system does not require you to run cables 50 centimeters underground;
Absolutely safe for children and pets;
Easy to expand and quick to configure;